DON'T YOU JUST LOVE AWARDS SHOWS? WHILE THERE WERE ALOT OF THE SAME OLD DRESSES YOU SEE EVERY YEAR (IN OTHER WORDS, BORING!) THERE WERE A FEW AMAZING CHOICES WHICH MADE MY JAW DROP!

EMMA STONE IN CALVIN KLEIN - I DEFINETELY HAD TO DO A DOUBLE TAKE WHEN I SAW EMMA! THE COLOUR OF THIS DRESS IS ABSOLUTELY PERFECT AND SO YOUNG AND FRESH. AND WHO KNEW SHE HAD SUCH A BANGIN BODY? LOVE LOVE LOVED IT. MY FAVORITE OF THE NIGHT.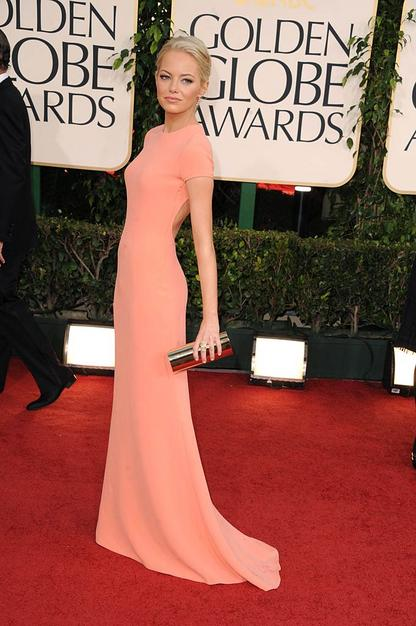 LEIGHTON MEESTER IN BURBERRY PRORSUM - I CANT UNDERSTAND WHY SO MANY PEOPLE WERE DISSING THIS DRESS? SHE LOOKS AMAZING! ITS SO NICE TO SEE SOMEONE TRYING SOMETHING DIFFERENT, THERE WERE SO MANY ONE SHOULDERED PROM DRESSES, I LOVE THE FACT SHE TOOK A RISK AND SHE LOOKS SEXY WITHOUT BEING IN YOUR FACE OVER THE TOP. AND I LOVE THE BAG AND SHOES. DEFINITE WIN!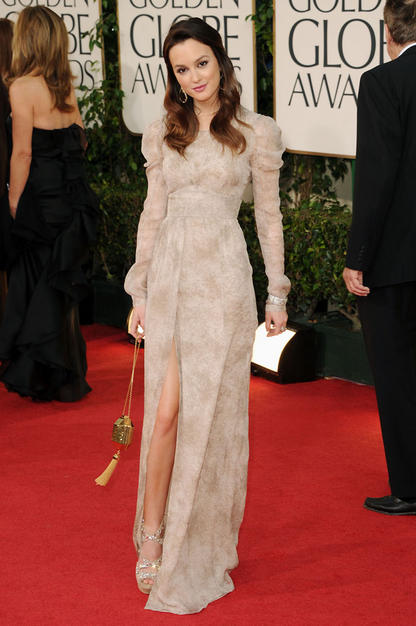 ANGELINA JOLIE IN VERSACE - IM USUALLY BORED BY ANGELINAS CHOICES BUT THIS DRESS IS STUNNING! THE COLOUR IS INSANE AND PAIRED WITH THE SPARKLE ON THE FABRIC AMD THOSE SHARP SHOULDERPADS, IT'S SIMPLY PERFECT ON HER. SHE SHOULD STRAY AWAY FROM BLACK MORE OFTEN.